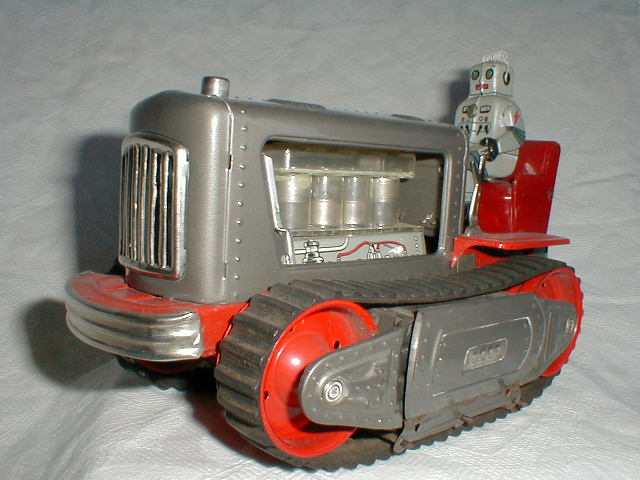 Robot Tractor − Rareness 3.0
Quote:60,000〜100,000JPY
Tractor Robot made by Nomura Toys. Mars Robot is on driver's sheet .
Piston is moving with light and forward by caterpillar.
Many of them are loosing Robot, but value is loosing if no Robot is attached.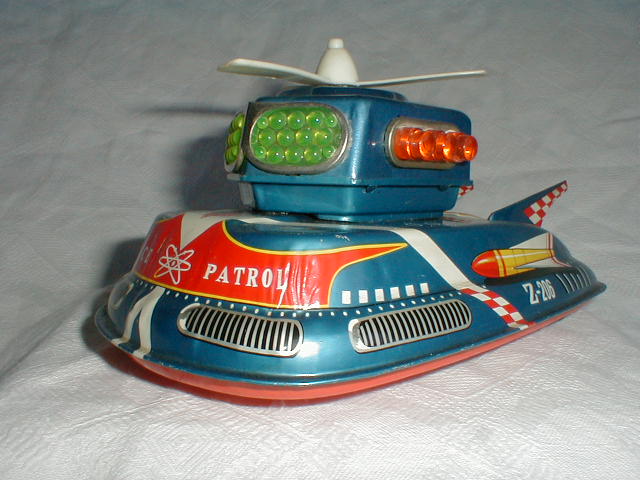 Space Patrol - Rareness 2.5
Quote:40,000〜60,000JPY
Very unique Tin Toy made by TPS. This is categorized in Robot or Space toy, is it ?
Look Robot face cabin and moving around by mystery action with rotating propeller and lousy noise.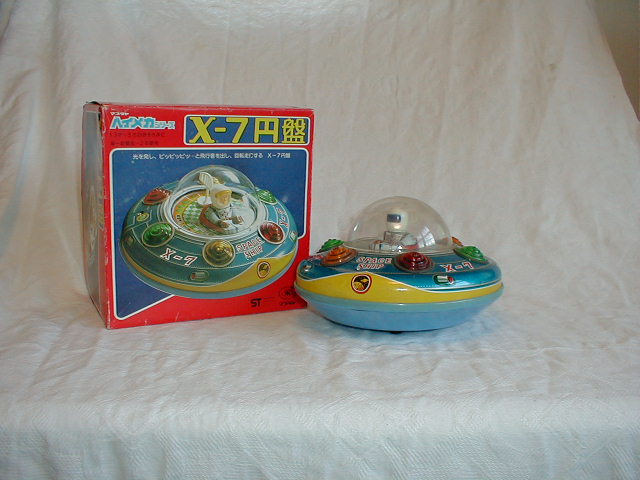 X-7 Flying Saucer - Rareness 4
Quote:5,000〜6,000JPY
Space Toy made by Masudaya and was produced recently. Moving around by mystery action with lousy noise.
There is few value right now, but product from Masudaya must have value in future. Because famous 5 Gangs producer and already company is out of business.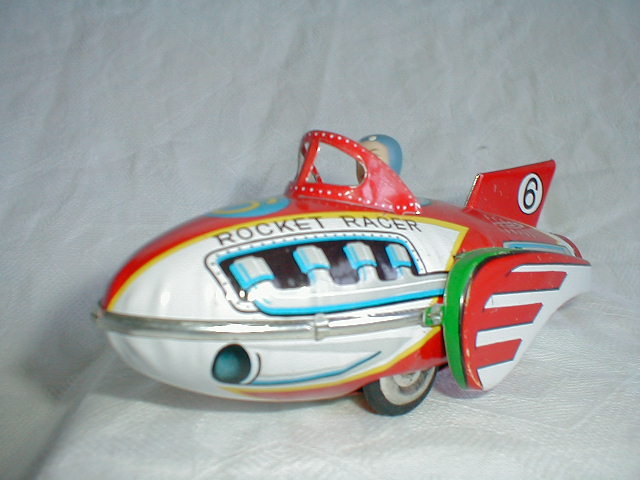 Rocket Racer − Rareness 4.0
Quote:5,000〜6,000JPY
Vender and Year are unknown, but made in Japan.
Moving by friction motor, Product may be still in some shop at some where in Japan.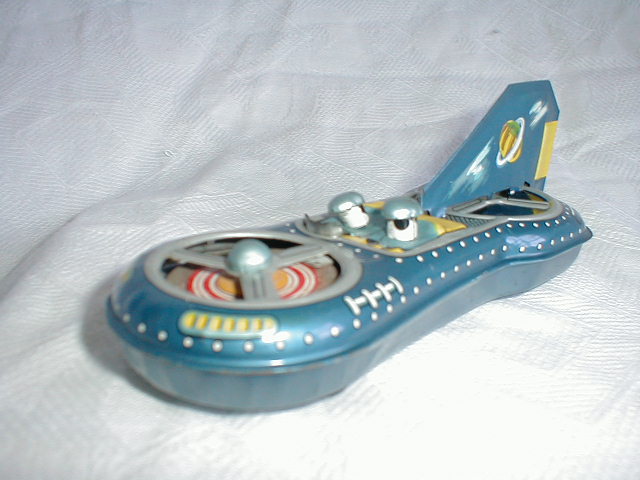 Space Craft − Rareness 3.0
Quote:10,000〜15,000JPY
It is made by LineMAR and may be in 60's, but not sure expect made in Japan.
Only 15cm long and move by friction motor with rotating ring inside.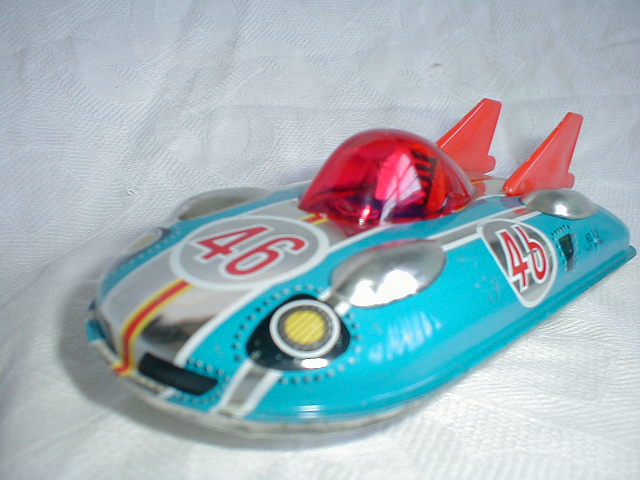 Space Racer − Rareness 3.5
Quote:5,000〜8,000JPY
Vender is unknown and may be in 70's products in Japan.
Move friction with sound.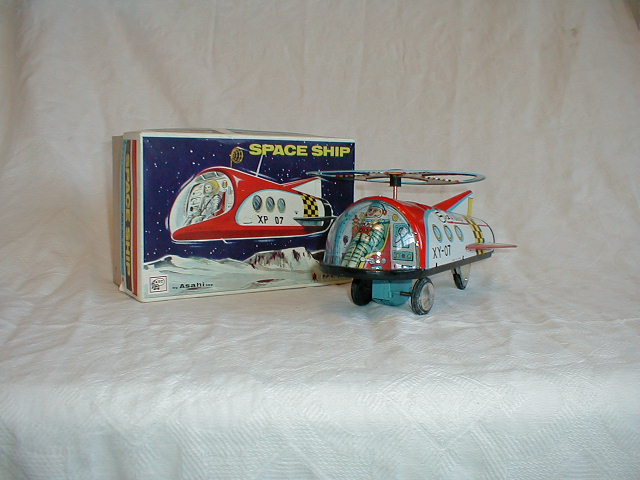 Space Ship (Reproduction)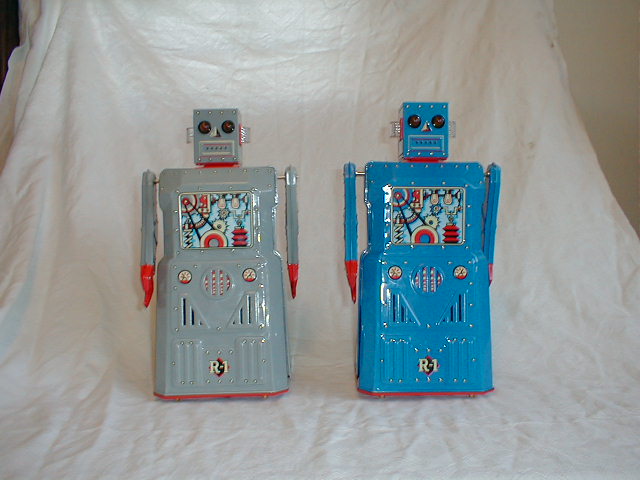 R1 Robot (5 Gangs Reproduction)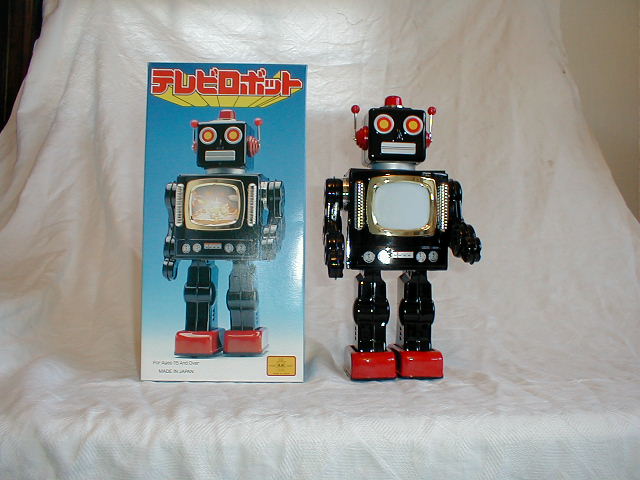 TV Robot (Reproduction by Metal House)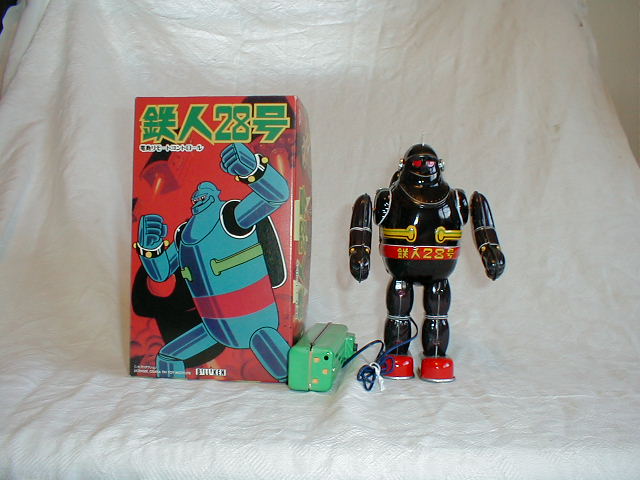 Tetsujinn 28 (Biriken)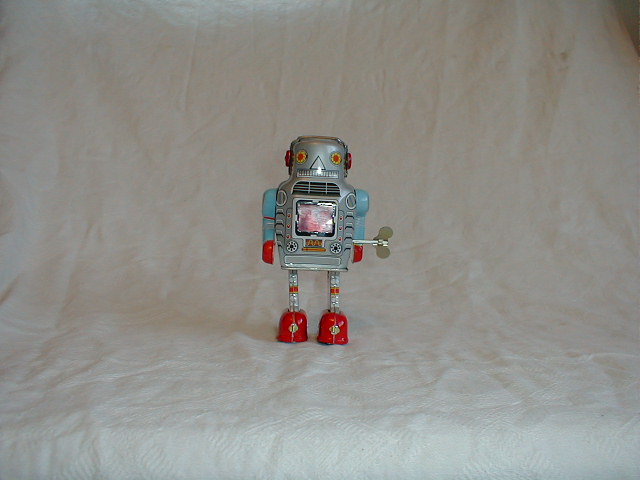 Spark Robot (Ichiko)
Note:
Reproduction models are usual no value as antics, regardless next number of years passed. However Chinese original one may be some value in next 50 years as well as Japanese Robot does. It may dream,, but who knows !
Because of China is just economic growth like Japanese used to and their life style is changing old to new. So current Tin Toy must be gone in market very quickly, and few products must remain in futures.